Bei der Banzai Pipeline in Hawaii fand diese Woche der Saisonauftakt der World Surf League Championship Tour statt. Die Hawaiianerin Carissa Moore und der Australier Jack Robinson konnten den ersten Stopp der Tour für sich entscheiden.
Carissa Moore war in den letzten beiden Jahren bereits Zweitplatzierte bei der Banzai Pipeline. Genau wie 2020 trat sie im Finale gegen die Australierin Tyler Wright an, schaffte es diese Saison jedoch, das Rennen für sich zu entscheiden. "I´m so happy, and there are just so many emotions just to get this win", berichtet die Surferin ihre Freude über den Sieg beim Saisonauftakt der Championship Tour.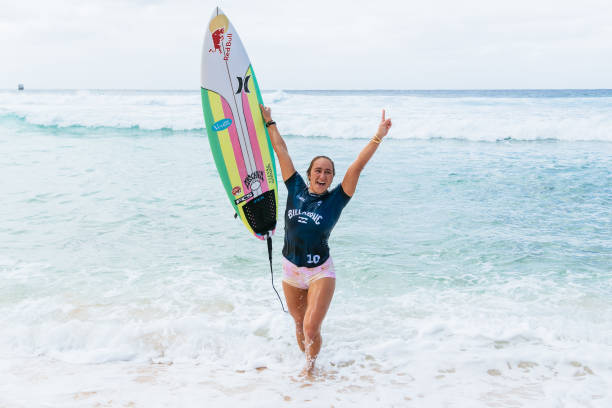 Bei den Männern konnte sich diese Saison Jack Robinson durchsetzen. Im Finale setzte er sich gegen den Italiener Leandro Fioravanti durch und holte somit seinen ersten Sieg bei der Banzai Pipelien und den vierten Championship Tour-Sieg seiner Karriere. "I´ve dreamed of this for a long time […] I´m super grateful for this start here in Hawaii, and I´m just getting myself ready to run that road", erzählt Robinson dankbar und voller Tatendrang für die nächsten Stopps der Tour.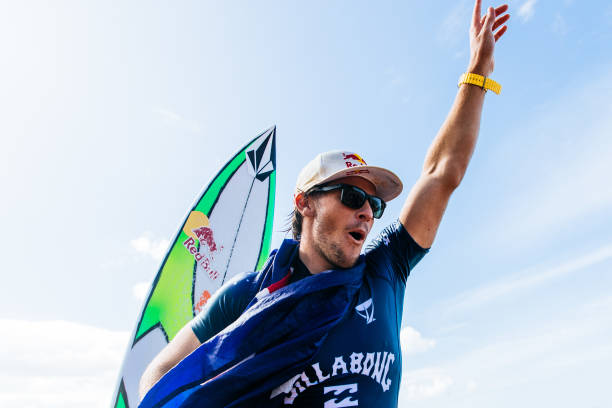 Nach dem erfolgreichen Abschluss des ersten Saisonevents der Championship Tour, bereiten sich die Teilnehmenden bereits für den zweiten Stopp am Sunset Beach ebenfalls in Hawaii von 12. bis 23. Februar vor. Die beiden Erstplatzierten Moore und Robinson werden dort das gelbe Trikot tragen, welches die Führung der Weltrangliste bedeutet. Sie übernehmen somit die Führung von der achtfachen Weltmeisterin Stephanie Gilmore aus den USA und dem Gewinner der letzten Championship Tour Filipe Toleda aus Brasilien.
Alle Resultate des ersten Stopps der WSL Championship Tour:
Billabong Pro Pipeline Finale Frauen: 
1 – Carissa Moore (HAW) 11.00
2 – Tyler Wright (AUS) 10.00

Billabong Pro Pipeline Finale Männer: 
1 – Jack Robinson (AUS) 9.17
2 – Leonardo Fioravanti (ITA) 7.47

Billabong Pro Pipeline Halbfinale Frauen: 
HEAT 1: Tyler Wright (AUS) 13.43 DEF. Lakey Peterson (USA) 13.33
HEAT 2: Carissa Moore (HAW) 12.17 DEF. Bettylou Sakura Johnson (HAW) 6.67

Billabong Pro Pipeline Halbfinale Männer:
HEAT 1: Leonardo Fioravanti (ITA) 12.00 DEF. Caio Ibelli (BRA) 7.57
HEAT 2: Jack Robinson (AUS) 11.67 DEF. Joao Chianca (BRA) 9.93

Billabong Pro Pipeline Viertelfinale Männer:
HEAT 1: Leonardo Fioravanti (ITA) 11.00 DEF. Jordy Smith (RSA) 10.76
HEAT 2: Caio Ibelli (BRA) 15.83 DEF. Liam O'Brien (AUS) 7.70
HEAT 3: Joao Chianca (BRA) 12.00 DEF. Filipe Toledo (BRA) 11.40
HEAT 4: Jack Robinson (AUS) 13.84 DEF. John John Florence (HAW) 12.87
Titelfoto: Tony Heff/World Surf League